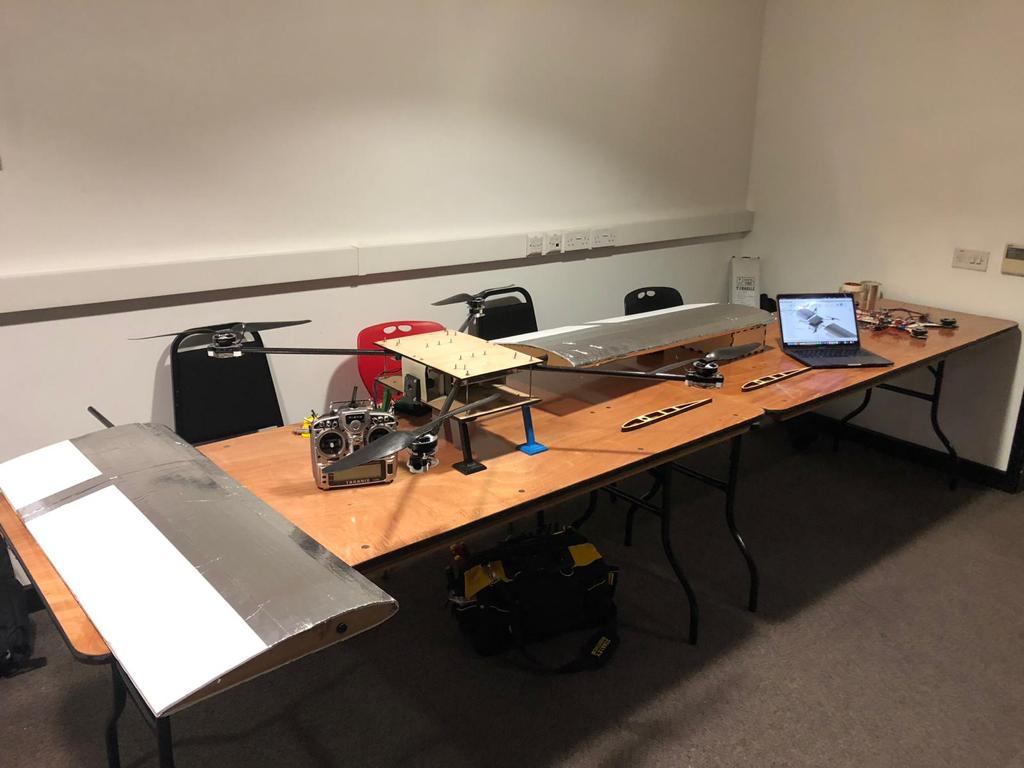 A photo of our drone and table at the Get Up To Speed event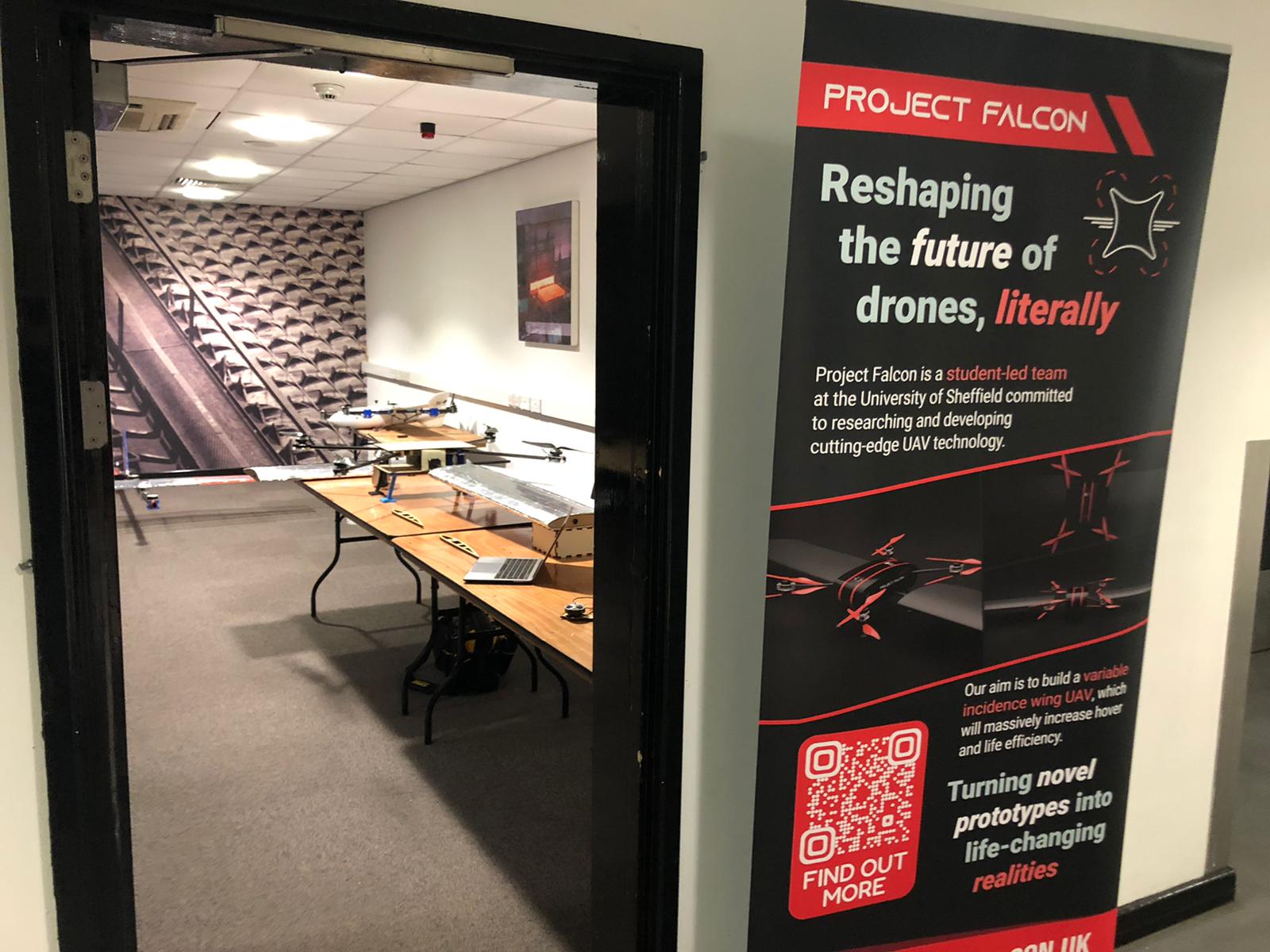 A photo of our banner and drone at the Get Up To Speed event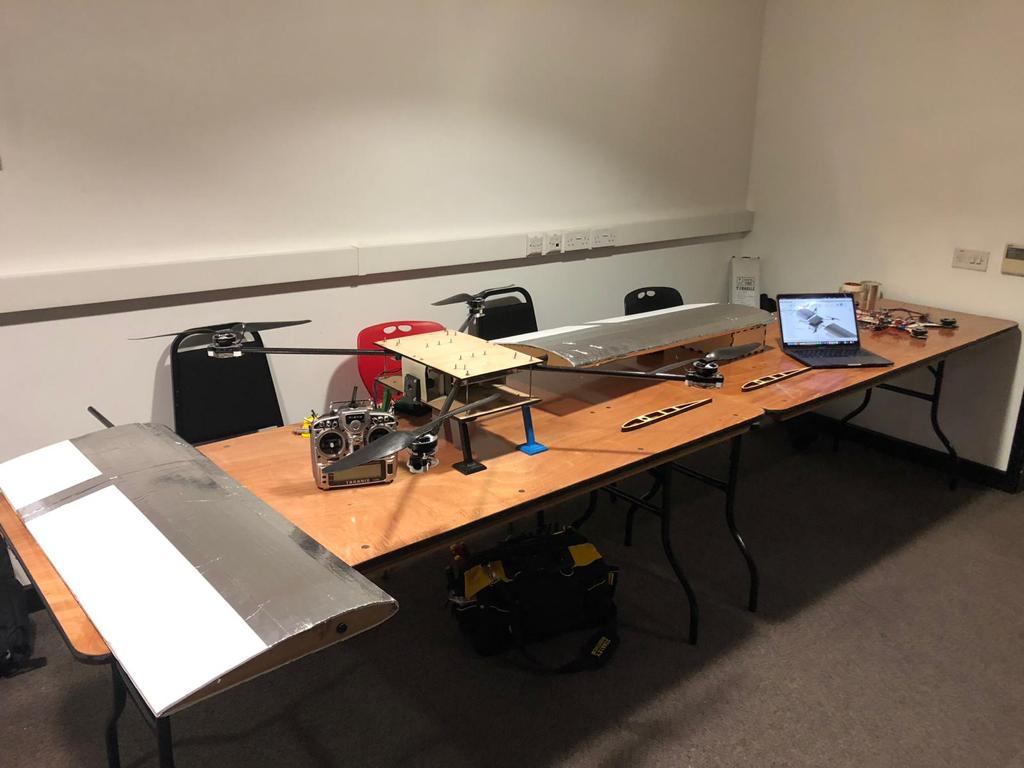 A photo of our drone and table at the Get Up To Speed event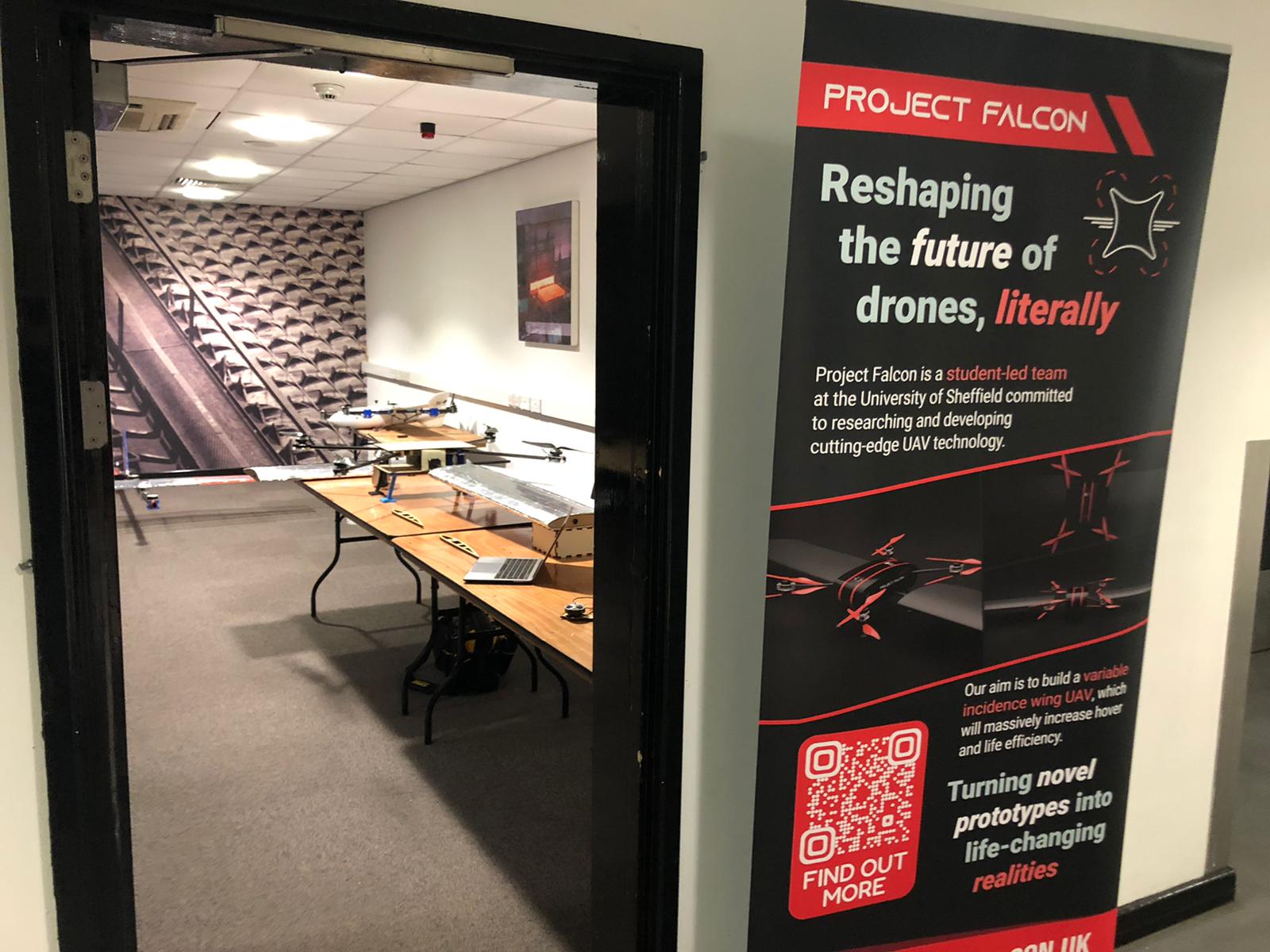 A photo of our banner and drone at the Get Up To Speed event
GUTS Review
The Get Up To Speed Event (GUTS) in Rotherham was aimed to introduce, inform and inspire students, parents, teachers and others from industry. Project Falcon were invited to attend the event to showcase our cutting edge technology that could revolutionise the aerospace industry in the near future. Across the day, we spoke to over 1,000 individuals, which wasn't only great to spread the word but also showcase what Falcon is all about
As project lead, my job was to coordinate and manage the setting up of our stand as well as guide the conversations with those who visited us, ensuring we made the most of the opportunity.
How was preparation for GUTS and what did the team need to bring together?
The preparation of GUTS went fairly well, although we weren't able to finish the drone to show functional wing control and a fairing. I believe we were able to pull through with an amazing display in the end, as the team brought the fuselage prototype, 2 finished wings, with one attached to the drone, the motors attached to a power supply to provide a live display as well as our finished avionics testbed complete with propellers.
What are the next steps for showcasing and developing the project?
We're heading back to the workshop to continue working on the drone! Most of our attention is going to be focused on optimising the avionics systems, which will be an exciting time going forward. Ideally, the completed prototype will provide us with enough information and data to start the integration process and there's hope to have Falcon's maiden flight between June and September.